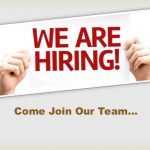 Join our growing network of Eirtuning dealers across Europe now.
Become your own boss today.
---
There are multiple benefits from becoming a dealer, training and support being one of them.
Training for our team is provided within a few days. Gain instant success from our proven track record and create a revenue stream within a week.
---
We supply full training and support for all of our products, we only use the best most up to date tools.
Our  programming tools allow you to remap Trucks, Cars, Vans, Boats, Quads, Motorcycles, and Tractors.
Our promise.
No extra cost.
No hidden fees.
No expensive cables.
No add-ons.
No bulk credit system after you buy the tool.
---
Key benefits to becoming an Eirtuning agent.
Detailed instructions, pictures and videos of actual car van and truck engine control units.
Simple step by step instructions of the best methods used to remap a specific engine control unit.
Professionally tuned software files for your costumers.
Free advertisement on our dealer web platform.
Business setup advice.
Grant application information.
Most importantly…. Unrivaled phone and onsite support.
---
What you will learn.
Remap / Program a engine control unit (ECU) with confidence.
Understand the basics of vehicle diagnostics.
Tips and trade secrets of motor repair.
Immobilizer solutions.
General understanding of power remapping, DPF and EGR faults
Vast knowledge of internal electronic components of all vehicles.
 Contact us now to find out more at

info@eirtuning.ie